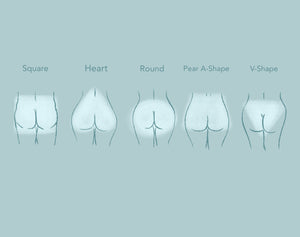 Butt Shape Guide
The information below will help you determine your butt shape and the best style of garment for your unique shape.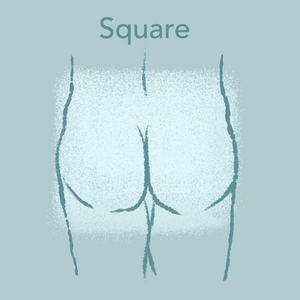 Square
Try our straight style
The width of your hips and outer thighs is fairly constant. The line from your hip to your thighs runs perpendicular to the ground.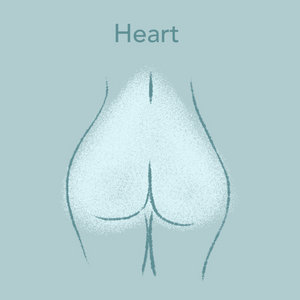 Heart
Try our curvy style
Heart shaped butts are similar to round butts, but are like an upside down heart with more volume in the butt at the lower part of the hip. Usually have a taper near your top hip and a narrower waist.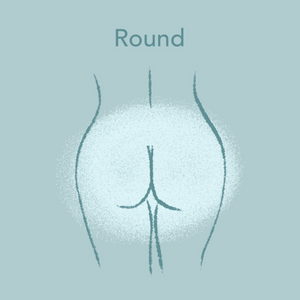 Round
Try our curvy style
Your butt is full on the top and the bottom and has a curve to the outer hips.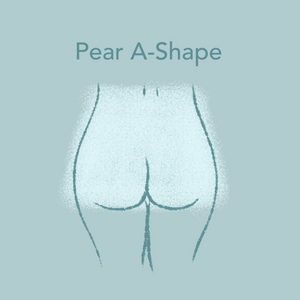 Pear or A-Shape
Try our curvy style
Pear or A-shaped butts widen below the hip bones. You tend to have a narrower waist and wider set, curvier hips and thighs.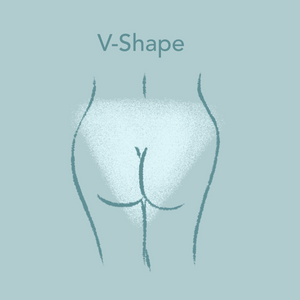 V-Shape
Try our straight style
You have narrower hips with the widest part being at the upper hip and then angling inward as you move down your thigh. This looks like a V-shape from behind.
Shop Our Garments
Now that you know the best style for you, head to our garment page to read more about our pelvic floor support garment and make one yours today.